Silky You offers a range of products to assist in your hair removal. Our products are carefully selected from renowned and reliable manufacturers who deliver the best quality. These products contain no parabens, mineral oil free, propylene glycol free, no GMO, no animal by-products
You can purchase these products at our salon when you come for your next treatment.
---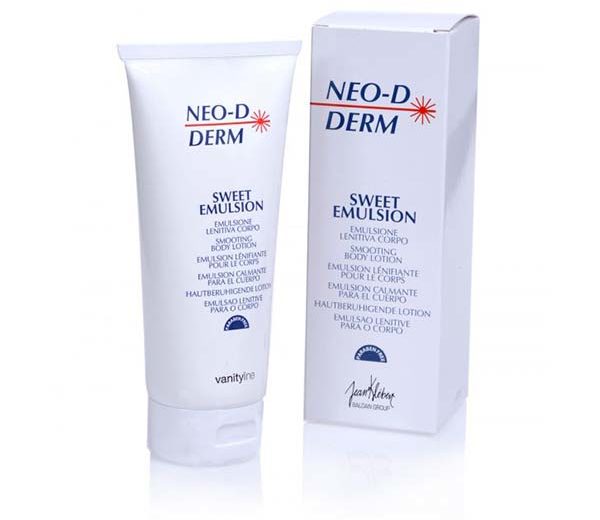 This cosmetic performs its soothing action thanks to the presence of glycyrrhetinic acid in combination with other natural substances (grape vine and horse chestnut). The application of Sweet Cream after laser/pulsed-light epilation treatment reduces redness.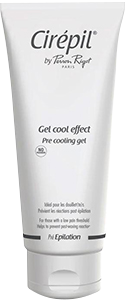 Perfectly prepares the skin, providing comfort and limiting post waxing reactions. Enriched in Calmosensine®, which works to decrease the skin's sensitivity, and CM Glucan, which reduces unpleasant sensations, this (tingling and sensations of overheating). Use for optimal and painless hair removal.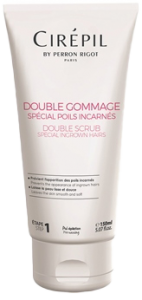 Ideal for use before and after waxing, this Ingrown Hair Double Scrub combines a chemical and mechanical exfoliation to refine the skin, preventing the formation of ingrown hairs. It also prevents the appearance of red blemishes caused by ingrown hairs, while its paraben free formula leaves the skin soft and smooth for a more efficient wax. Paraben free. Fragrance free.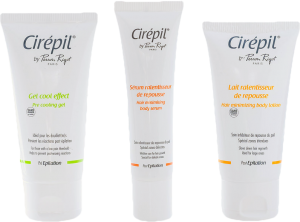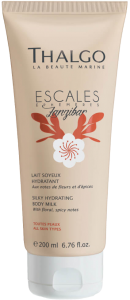 Infused with water this cream moisturizes and revitalizes the skin helping it regain comfort and suppleness. The fresh lightweight texture with distinctive notes of peach flower white musk and cinnamon bark immediately melts in to the skin with no greasy afterfeel.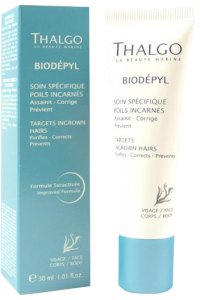 The 1st outstanding solution which slows down hair regrowth and significantly acts on all parameters (density, length, thickness). Soothed, the delicate areas remain smooth for longer.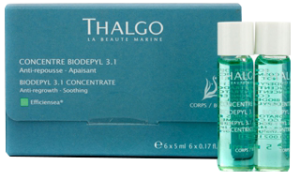 This concentrate helps to diminish the vitality of new hairs after waxing or depilation to slow hair regrowth. Hairs grow back visibly finer, shorter and more sparse.
Inhibits hair regrowth and corrects all aspects of the hair (density, thickness, length) to gain one to two weeks between each session.
The effectiveness of Biodepyl anti-regrowth solution has been proven after every type of hair removal with noticeably sparser hair regrowth and finer and shorter hairs after the third application. Its non-greasy texture and travel-friendly single-use dowses make it very convenient to use.

This comfortable-feeling Thalgo Age Defence Sunscreen Cream with SPF 50+ is ideal for even the most sensitive skin and is non whitening. You will tan gradually and the youthfulness of your skin will be protected.