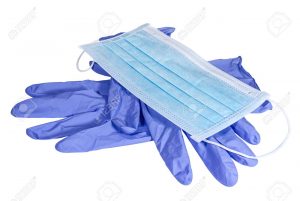 From the first day we opened, not only great hair removal results but also hygiene has been an important part of the Silky You service.  Face masks, continual sterilization of equipment, separate sheets for each customer is something our customers expect. This is shown in our reviews where customers give us high marks for hygiene.  Now the corona crisis has shown that approach to be correct. Putting hygiene first means putting customers first.
BOOKINGS
We ask anyone returning from a trip abroad, holiday or business, that you do not book appointments until 14 days has passed after your return date.  We also ask that all customers only make appointments if you are free of cold symptoms, coughs and sneezes and not book if anyone you have recently been in contact with has developed these symptoms.
APPOINTMENTS IN SALON
To stay within the latest RIVM COVID19 guidelines we are still facing and for the benefit of all our clients and beauticians, we ask you to comply with the new hygiene measures that have been adopted in Silky You.
1. When you arrive, our door will be locked, so you will need to ring the bell to get attention.
2. Before entering the salon we will test your body temperature using using a non contact thermometer.  Only if you pass this test will you be allowed inside the salon.
3.  On entering the salon we ask you to put all mobile phones, payment cards and other belongings somewhere safe such as in a pocket or purse, and not to be used or touched again until you leave the salon.
4.  We will then ask you to disinfect your hands with alchohol.
5.  Accept the disposable mask that your therapist will give you. You can use this mask for 90 minutes, at the end of this time the mask loses effectiveness. If your treatment time exceeds 90 minutes, we'll give you a new mask.
6.  Please, don't touch the door handles or any furniture. Let our Beauticians open and close the doors for you.
7.  To keep 1,5m distance between our customers, we'll avoid having clients waiting at the reception. You can take this mask with you when you leave if you want or we can dispose of it for you.
Want to know more about this topic, go to our frequently asked questions page