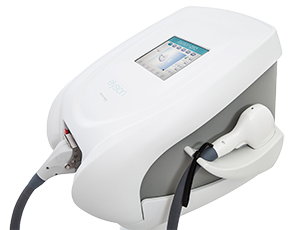 Permanent Hair Removal Never Felt So Good
Leave your razor, wax and creams behind, because permanent hair removal never felt so good. Silky You's latest DIODE LASER hair removal technology can be adjusted to each customer skin/hair type and time of year, allowing effective painless hair removal in a minimum number of sessions. Now a wider range of skin and hair types can be effectively treated across all body areas.
Before we can start a laser treatment, you will need to attend a free 15 minute evaluation session, which can be booked using our web booking tool or by calling our salon directly. By understanding what you want to acheive, and assessing your skin and hair type, we can recommend an effective laser session plan.
After the evalauation session, you can then choose to book indvidual sessions or you can sign up for one of our multi session deals and acheive savings. Note that Silky You can treat women and men. We have women only days on Tuesday, Wednesday and Friday, other days are mixed.
LIMITED OFFER : book a package of 8 sessions, receive session number 9 free!!
Ladies' only days: Every Sunday, Monday, Wednesday.
---
Bikini line + Armpits
€110
Bikini line + Armpits + Lower Legs
€240
Bikini line + Armpits + Full Legs
€360
Bikini line + lower Legs
€185
Bikini line + Full Legs
€300
Brazilian + Armpits + Lower Legs
€270
Brazilian + Armpits + Full Legs
€390
Full Brazilian + Lower Legs
€220
Full Brazilian + Full Legs
€330