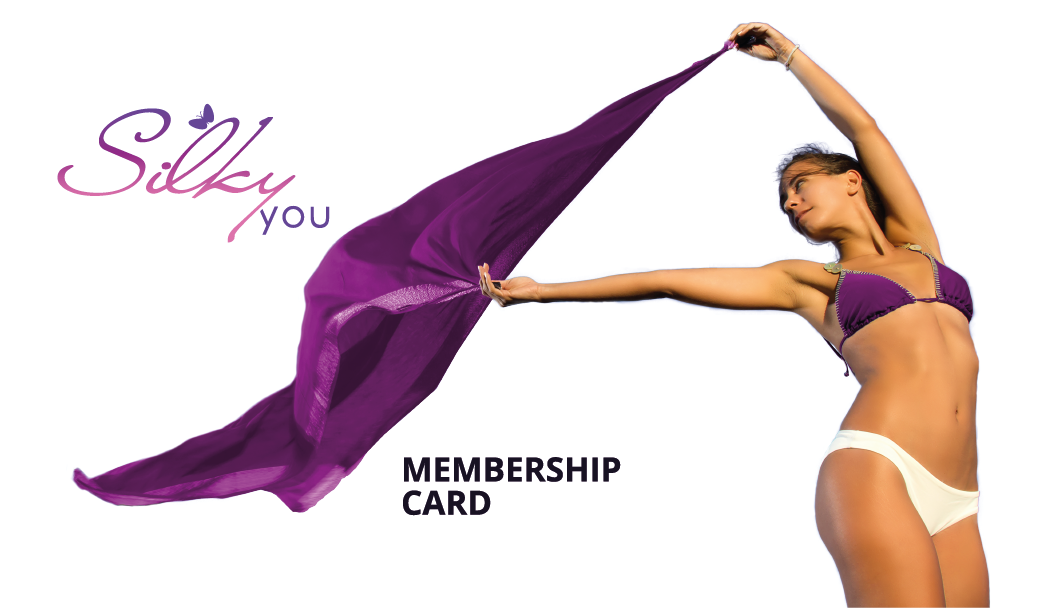 The Silky You Membership Card has a price of € 140 and is valid for one year.
Includes:
50% discount on your Full Brazilian
10% discount on any other waxing service
5% discount on products.
Use the card as much as you like, and enjoy all the benefits!
This Card is unique and not transferable.